Wellness in Mind and Body – For a Relaxing Stay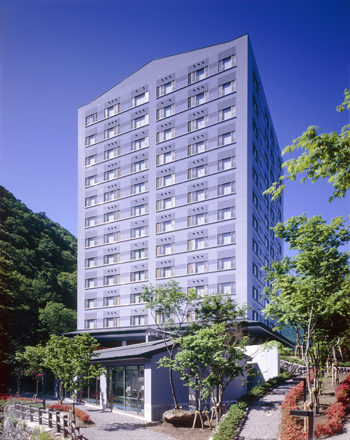 To make sure your stay with us is a relaxing and enjoyable one, we have given much consideration in creating a clean, pleasant environment free of ostentation.
To make the longer stays more comfortable, we also work to keep our food selection interesting for all our guests, with a variety of Japanese, Western, and Chinese dishes.

We also provide a mini kitchen and store space in our rooms, as well as a refrigerator for the convenience of our guests.
Enjoy a magazine, newspaper, or chat with your friends in our bright and comfortable lobby.

For those that read Japanese, the library is a nice place to absorb yourself in a book.
From our staff selection to facilities to the smallest details, we aim to satisfy you by providing the most enjoyable, secure, delicious, and relaxing experience possible.
Free Wireless Internet (Wi-Fi)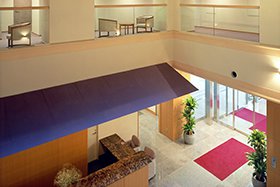 We offer free Wi-Fi in all our guest rooms, as well as certain areas in the building. Feel free to use your smart phones, tablets, wireless personal computers, and other devices at our hotel to access to the Internet with no extra charge.
■Wi-Fi Service Areas
・All guest rooms
・1st Floor Lobby
・1st Floor Restaurant
・Basement Gym
・2nd Floor Library
* Please be aware that there may be some areas where the Wi-Fi connection is difficult, and there may be times when service is slow or interrupted.
■Requests to Our Guests Using Wi-Fi
- Please be aware that due to the capacity of our Wi-Fi system, excessively use of bandwidth by sending and/or receiving large files, playing online games, or other such Internet activities for long periods of time may reduce the quality of Internet connection for our other guests. Please consider this when using this service.
- Wi-Fi service may be terminated for such reasons as equipment break-downs, service provider's maintenance/malfunctions, or other unforeseen circumstances. The hotel will not be held responsible for any loss or damages resulting from such circumstances.
- The hotel will also not accept responsibility for computer viruses, stolen data, leaked information, device malfunction, or other such damages resulting from guest use of our Wi-Fi.
Indoor Hot Spring Pool and Gym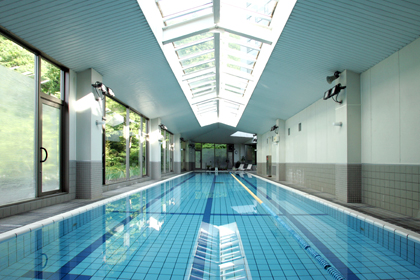 Used in moderation, the hot spring pool can be beneficial to positively improving your health and fitness.
Please swim at your own pace in the pool and use the water walking area for buoyancy and water resistance to work normally underused muscles for improved physical functioning.
▶ Click here to see more…
Spa Beauty Treatment Salon 'Dear Harum'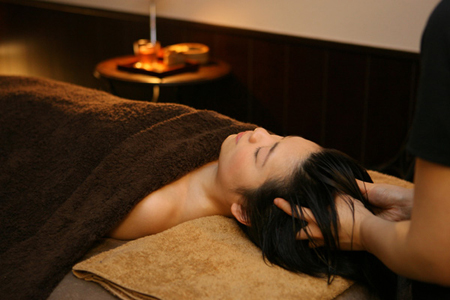 All of our treatments are done completely by hand.
Choose your favorite oil and enjoy our 'Asian Blend Massage',
which combines a variety of different Asian techniques.
Or, start your regimen with your head in our 'Face Healing' treatment.
■Hours of Operation:10:00 - 18:30
■Face Healing Treatment from \10,500
Library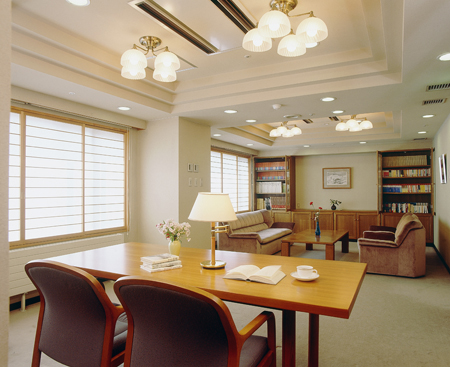 Would you like to spend your time here with a book?
While we do not have any non-Japanese books at this time,
feel free to peruse our selection or bring your own book here.
The Library also has Wi-Fi service, so bring your laptop or tablet and enjoy our free Internet connection.

■Fee: Free
■Hours of Operation: 7:00 - 22:00
Conference Room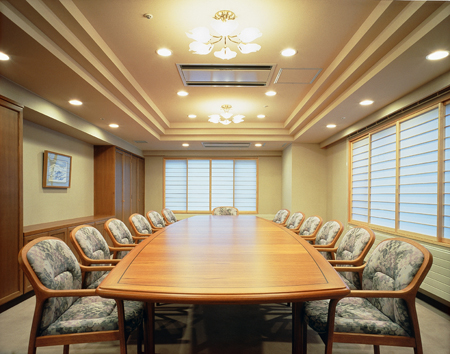 Please make use of our Conference Room,
which is made for smaller groups (up to 14 people).
It features a whiteboard, projector, and other equipment.
Free Wi-Fi is also available.

■Fee: ¥5,400 per hour
■Hours of Operation: 9:00 - 22:00
Hotel Shop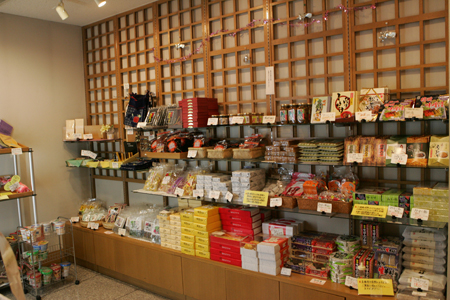 Our shop features a variety of recommended items,
from locally made Nagano products to original Saito Hotel merchandise.
For customers wishing to ship within Japan, we also offer a mail order service.

■Hours of Operation: 7:00 - 22:00
Laundry Machines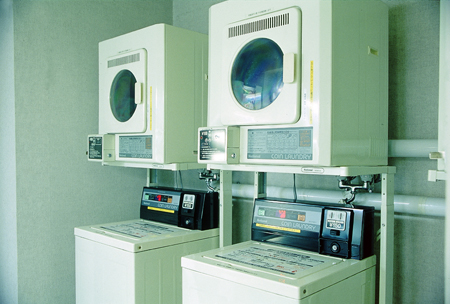 For your added comfort,
we also feature laundry machines on the basement floor.

■Hours of Operation: Open 24 hours
---