'Vegetables Feed the Body and Soul' – Nagano-style Buffet
We use a variety of local and in-season ingredients to create a tempting spread of over 40 Japanese, Chinese, and Western dishes for your enjoyment
The menu changes daily, so that even long-term visitors can look forward to a refreshing variety
The Saito Hotel works from a concept of 'Creating Wellness'. We are very concerned about creating food that promotes health and wellbeing, and use the nutritionally balanced traditional Japanese model of the "Ichiju Sansai" (One soup and 3 side dishes, with a carbohydrate such as rice, bread, or noodles) as a guide for our menu.
Crafted with Care by Our Chef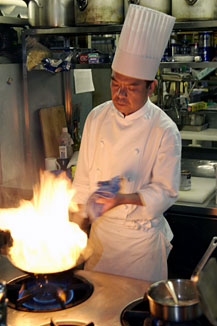 Many of our guests say, "Having come all the way to Nagano, it would be a shame not to sample some of the local produce". With this in mind, we create dishes using a variety of local ingredient so that you can sample the best of Nagano's bounty and regional fare.

■Hours of Operation■
●Breakfast 7:30 - 9:30 (Last order 9:15)
●Dinner 17:30 - 21:00 (Last order 20:15)
* For various reasons, the restaurant may open earlier than scheduled
100% Nagano-grown 'Koshihikari' Rice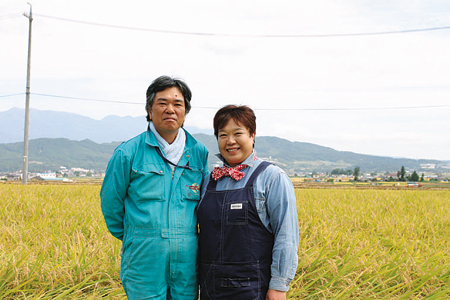 Grown by Mr. Baba
A Sake to Compliment the Meal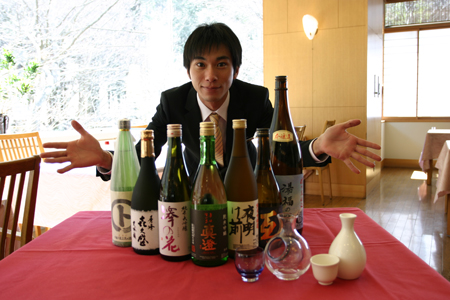 Would you like to try a deep-flavored local sake from Nagano?

Our guests often inquire "What kind of drink goes best with this meal"?
In order to create the most delicious, appealing dining experience possible,
we have put a lot of thought into this part of the menu.
We have assembled a variety of recommended Nagano sakes,
shochus (Japanese spirits distilled from various ingredients), and wines.
---