Wooden Bath 'Monju'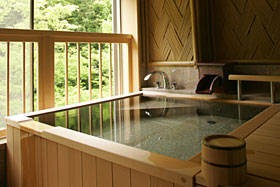 Enjoy all the different flavors of the seasons, spring green, fall foliage orange, and snow white with your family, friends, or partner from the vantage of your own private beautiful wood bath.
Customers with physical disabilities or customers in need of assistance with bathing can also feel safe knowing that this bath is also 'impediment-free', and built to accommodate such needs.
Porcelain Bath 'Yakushi'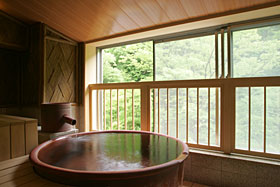 Enjoy the rare experience of a round porcelain bath. This bath is especially popular with children. With one wall of windows looking out on natural scenery, this bath is ideal for families.
Special Facilities for Wooden Bath 'Monju'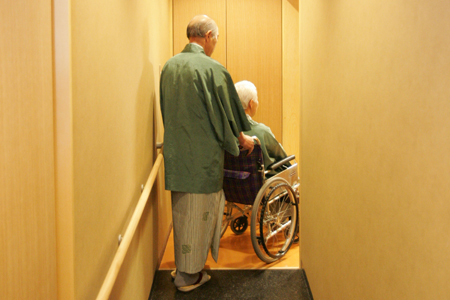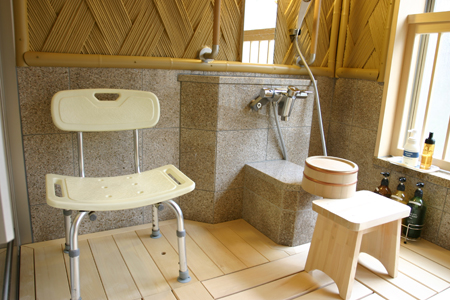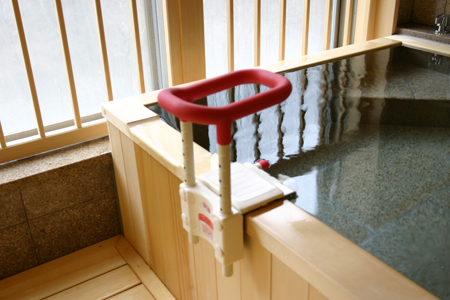 The toilet and change room for wooden bath 'Monju' are equipped with wheelchair access.
In addition, it also features a special shower chair and removable handrails.
A Wide Selection of Amenities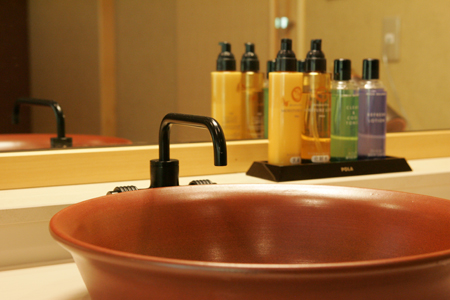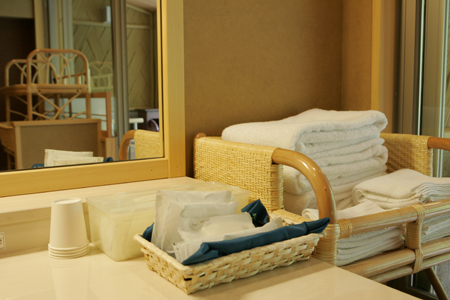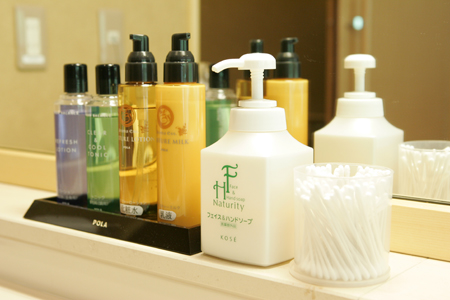 For your added comfort, the private baths all feature extra amenities such as bath towels, face towels, wash towels, moisturizer, and face lotion.
Private Bath Information
■Reserve your time to soak and relax
●Hours of Operation: 9:00 - 20:30
●Fee: \3,240/ 90 minutes
(\1,080 for each additional use during a single stay)
■Reservation Schedule
| 1 | 2 | 3 | 4 | 5 | 6 |
| --- | --- | --- | --- | --- | --- |
| 09:00~10:30 | 11:00~12:30 | 13:00~14:30 | 15:00~16:30 | 17:00~18:30 | 19:00~20:30 |
---